Year end summary and commendation meeting of Anhui Mascotop Co., Ltd. in 2018
2022-10-28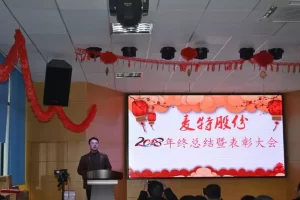 Joy with sweat, success with hardship. In order to accumulate experience, sum up lessons and check achievements, share success, set up typical examples and commend the advanced, on the afternoon of December 30, all the Mascotop family gathered together to solemnly hold the 2018 year-end summary and commendation meeting of Anhui Mascotop Co., Ltd.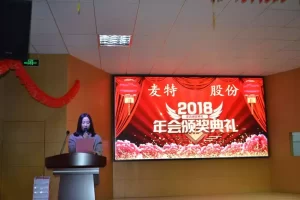 At the meeting, the heads of each department made a summary of the annual work; at the same time, the annual sales champion (runner up), the annual excellent employees, the annual excellent team, the annual 6S advanced collective, the winners of sports competitions and the chairman's special award were honored.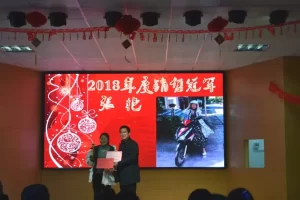 Wang Jun, chairman of the board of directors, finally published the annual report of "concentrate on starting again", and put forward new goals and requirements for all work in 2019. Looking forward to the future, in the new year, with the joint efforts of all mett people, Mascotop's various undertakings will surely go to a higher level.